Back in April 2011 the lovely Jayne and I launched Maternity Matters, which was initially a collaborative site dedicated towards raising awareness of birth trauma. A place where women could read stories similar to their own. Where they could share their own stories. Where they could receive advice, guidance and support after a traumatic birth. Having both experienced birth trauma, we wanted to create a small space where we could feel we would not be judged, and we are proud of the work we've done.
In the time since the site launched, Jayne and I have gone on to have more babies (two in my case) and though our personal blogs have continued to evolve, our work together has been on the back burner a little. Which leads me on to Maternity Matters: part two.
We plan to re-launch the site with a few little changes.
Yes, we are both still birth trauma survivors. That will not go away and that will continue to shape our lives and our writing. But the years that have passed since our babies were born have been nothing if not educational. We have both used our time to explore issues surrounding maternity care in the UK and several aspects of pregnancy and birth in our subsequent pregnancies. We'd love Maternity Matters to also evolve and to represent where we both are today.
The site is going to collect news and stories from many sources and we hope it will become a place where women will go to read about all aspects of conception, pregnancy, birth and beyond. I want to write more about Elsie's IUGR and her reflux and her tongue tie. I still have much to write about Luka and the birth trauma that led me to blogging. But I also want to talk about Bella and her healing birth; the planned sections and the gentle emergency section I had with Eva. I want to talk about breastfeeding, body image during and after pregnancy, women's birth rights, skin to skin, VBAC plans and the threat of premature delivery. With four children and over ten years experience in parenting, I want to share and to learn more than I do right now.
I hope you'll join Jayne and I when the new site launches, and until then we'd love you to join in with our new #MaternityMatters linky.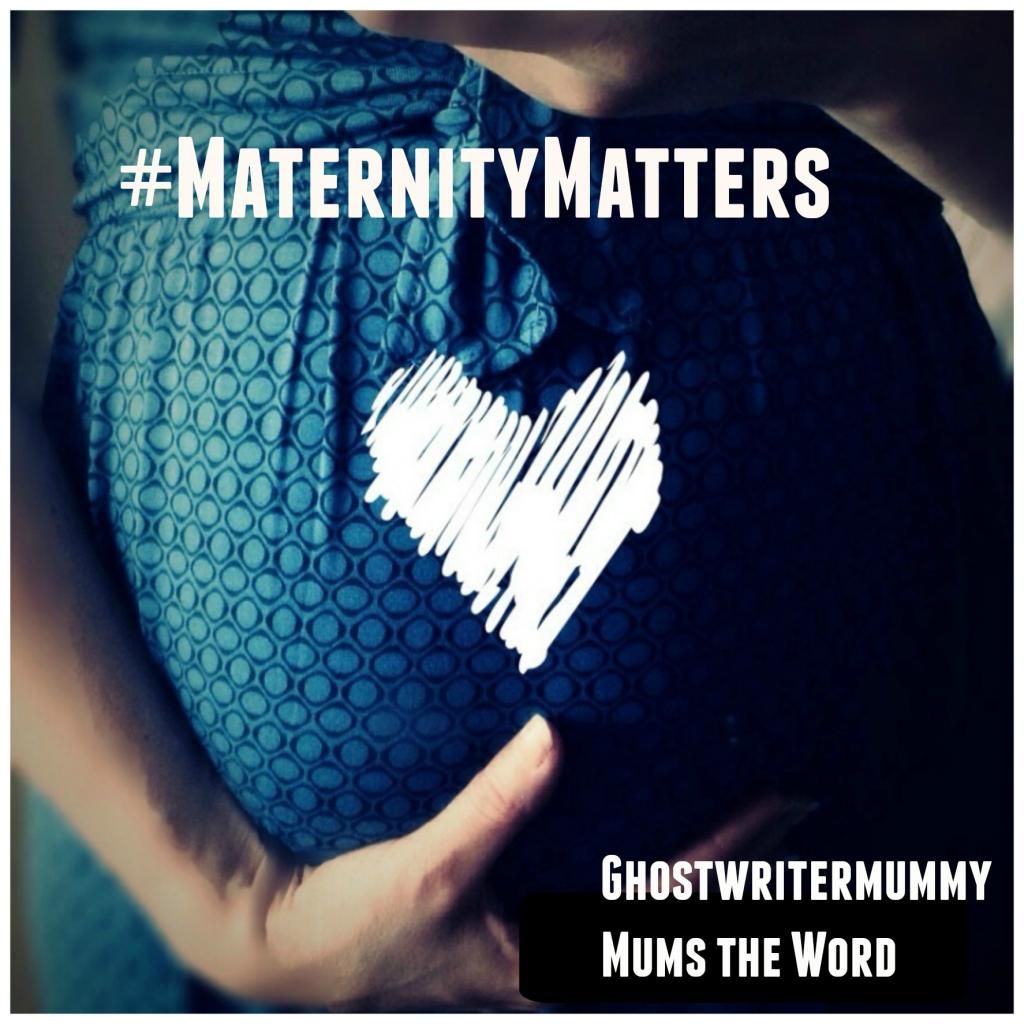 This will go live each Friday on both Ghostwritermummy and Mum's the Word and it is a chance for you to link up:
any post, old or new that focuses on:
fertility

conception

pregnancy and pregnancy related conditions/ complications

childbirth- of all kinds

breast/ bottle feeding

postnatal experiences

parenting a baby

pregnancy/ baby loss
and we welcome posts from bloggers, health workers and any Tom, Dick or Harry that has an interest in maternity matters. If you write about it, we want to read it. And if you don't write about it but would like to, we'd be honoured for you to link up. Likewise, if you read an intersting article or blog post, please do link that up (even if it wasn't written by you) as we'd love to read them all.
The linky will go live every two weeks on a Friday (starting this week) and we hope to see lots of you sharing your stories. Please spread the word!